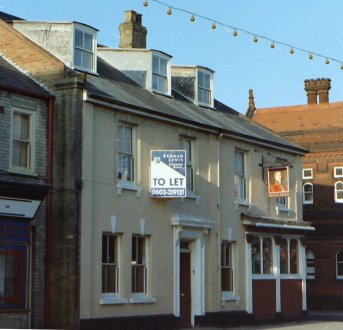 1st January 1994
No 169 High Street in 1890.
As reported 4th January 1905, provisional transfer of licence from Herbert Amis to Mayes Henry Marjoram was granted 1st? January 1907. At the time, the rent was reported to be £36 per year, to which the magistrates commented that they felt the rent to be too low and a bad deal for the ratepayers. The value of a similar house to the brewers was probably £3,000 and in the event of closure by compensation they would not be happy with an annual fixed value of £28 or £30.
When questioned why he was leaving, Mr. Amis said he had been promoted. He was going back to the country where he had lived for twenty years before taking on the Duke's Head.
On Friday 13th January 1905 the licence was transferred and it was stated that the rent was £50 per year.