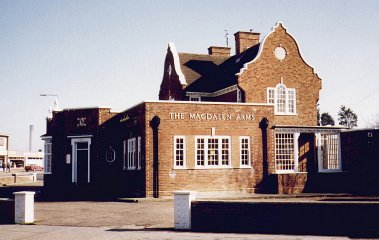 February 1991

Opened 04.11.1954

Licence of the DRUIDS ARMS, Gt Yarmouth removed to this site
18th August 1953 and confirmed 5th October 1954.
Original name of house was to be the OXFORD ARMS.
Offered for sale January 2012 - `Potential conversion / redevelopment site'.
Freehold £350,000
Observed closed 2014 and described as a former public house.