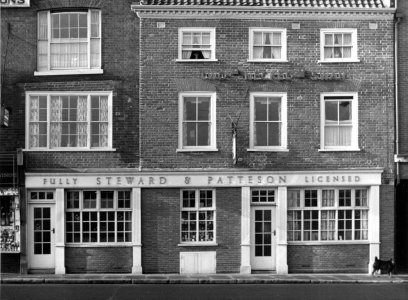 c1950

Previously the
THREE FLOWERS DE LUCES
in 17thC.
Given as the
SWAN WITH TWO NECKS
1830 - 1892.
Plans to improve living accommodation approved 12th February 1932.
Damaged by enemy action during WWII, no date given.
Bert Smedley died in 1952, his wife Marjorie retired in 1953.
Closed December 2007 and plans announced to convert to a restaurant, due to open May 2008.
However that never materialised and new plans to convert to accommodation announced March 2018.

Approval given June 2018 to convert into shop and accommodation.



See p 28 & 31 of ` Gt. Yarmouth In Old Postcards ' Pub. 1994