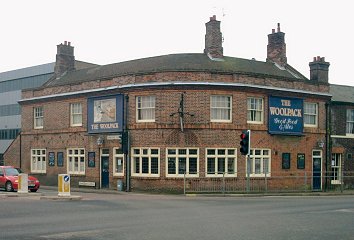 2003 - Image by Norman Gilbert.
Marsh Lane later became Tennyson Avenue.
Given as at Albion Place, Gaywood 1865 & 1879
Gaywood Road on corner of Marsh Lane,
½ mile from East Gate - 1878.
Gaywood Road 1888
Albion Terrace 1890
23 Albion Terrace 1891
112/114 Tennyson Avenue 1935
Location described as ½ mile from Eastgate when offered for sale by auction 22nd July 1878.
House transferred from Gaywood Parish to the Kettlewell Ward of the Borough of Kings Lynn under the Corporation Act of 1880.