Licensees :
-
WILLIAM WARD
(age 46 in 1851) & bricklayer
WILLIAM WOOLSEY WARD in 1871
Died Q1 1874
*1836 to 1874
Miss EMILY ANN WARD
Died Q3 1879 - age 47
02.03.1874
ROBERT WARD
(Died Q3 1881 - age 78)
29.09.1879
JOSEPH WILKIN
Died Q1 1980 - age 71
03.11.1879
GEORGE TYRRELL
06.04.1909
THOMAS ROBERT YOUNGMAN
18.05.1909
THOMAS ROBERT TUDMAN (assume previous entry in Licence Register was in error)
undated
Fine 18/- plus 6/- costs for being open during prohibited hours.
10.11.1913
Fine £5 plus £2/13/0d costs for permitting drunkenness
10.12.1914
Fine £4/13/0d plus 7/- costs for supplying liquor during prohibited hours
12.08.1918
THOMAS NEILANCE KIFFIRD
01.02.1915
ROBERT BOWDITCH
20.08.1923
CHARLES HENRY SMITH
04.07.1927
FREDERICK GEORGE WELCH
21.10.1929
JOHN ROBERT HARMER
08.04.1931
STANLEY SLAUGHTER
25.09.1939
FRED WALKER
02.03.1959
ARTHUR WINDER
12.10.1967 to 1969
NORMAN GREEN
23.10.1969
ALLAN DAVIDSON
by 2005
-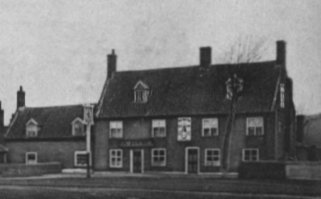 c1908
Beerhouse 1836.

It was mentioned at the Holt Brewster Sessions, Monday 7th February 1910, that when Sergeant Hagger visited the premises on 4th February, alterations, submitted to the Bench in July 1909, were not quite complete.
Closed 8th September 1969 by Watney Mann (East Anglia) Ltd.
(Only holding a restaurant licence at the time)
Licence not renewed 1971
Reopened by 1985 with full licence.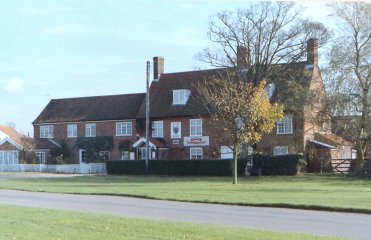 November 1994
Offered for sale April 1998 - £225,000