Lot No. 25 in sale of the estate of the late John Morse
8th & 9th September 1847.
The property included :-
`Large Club Room, 2 Stables, Cow House & other Outbuildings, Yard & Large Garden & well planted Orchard & Fine piece of arable land adjoining, with site buildings of 2 acre. Freehold. Six fine Walnut trees growing on the lot are included in sale'
Morgans sales 1960 were 66 barrels of beer and 51 spirits.
Closed by Bullards 1964 in spite of protest from parish.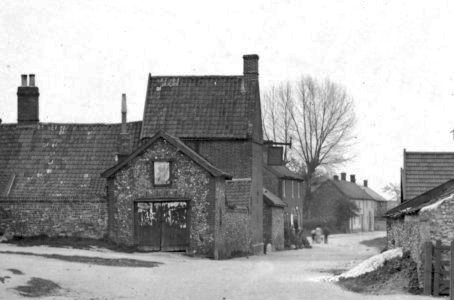 A glimpse of the Red Lion c1907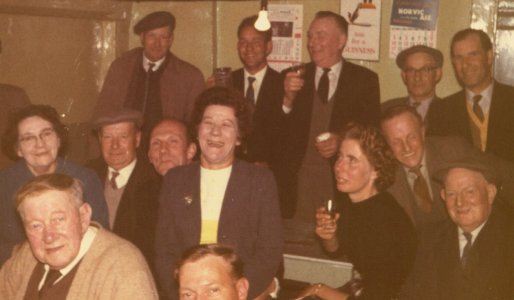 Last night of the Red Lion.
Gordon Stammers front left.