Licensees :
-
CHARLES MOTT
1794 - 1795
-
HENRY MORLEY
& cattle dealer
died 15th June 1840
1836 - 1840
MARIA MORLEY
age 39
1841
WILLIAM ATHOW
1845 - 1846
FRANCIS EKE
1849
ROBERT ENGLEBRIGHT
& carpenter
age 50 in 1851
Died Q1 1882
1851 - 1882
Mrs MARY ANN ENGLEBRIGHT
1882 - 1883
JOHN HANSELL
1888
MATTHEW DACK
1890
JOHN BENSLEY
age 50 in 1891
& farmer
1891 - 1892
SAMUEL DOBSON
& farmer
1896
EDWARD OLLEY
age 43 in 1901
* 1897 to 1932
JOHN THOMAS OLLEY
08.04.1932
HENRY FREDERICK GRICKS
19.11.1971
ADA GRICKS
to 1990
-
-
-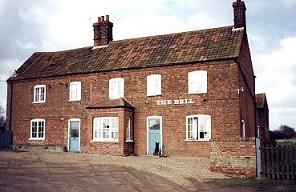 1985
note : -
Ada Gricks retired at age 90,
she died August 2001 aged 101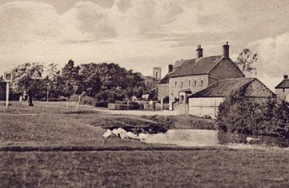 c1920

Shown on Bryant's 1826 map.
Lot No. 43 in sale of Reepham Brewery Saturday 8th June 1878, then let to Robert Englebright at an annual rent of £35.
Described in 1878 as - Fronting the Green, Containing:- Kitchen, Parlour, Pantry, Club Room, Upland Cellar, 5 Bedrooms and Attic; Yard, Detached Wash House & Wheelwrights Shop; Farm Yard with Stable, Barn and Cow House, Stack Yard and Garden; 1 Enclosure of Pasture Land and 3 Enclosures of Arable Land; Also a Cottage with Garden adjoining; The whole site being 6 acres - For Sale Freehold with Valuable Common Right.
The lot was purchased by Bullards.

A beerhouse to 1966, when a Full Licence was obtained.
A bar was then installed for the first time.




Observed to be closed June 2014.

Still closed March 2016, but under new ownership and planned to re-open later in 2016.

Re-opened on the weekend of Saturday 11th February 2017.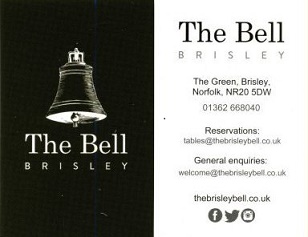 April 2017