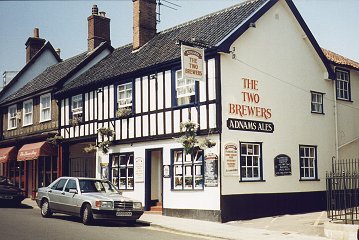 July 1996
At the Sessions held January 1829, George Chenery was sentenced to 14 days hard labour for stealing two pewter measures, the property of Robert Rainbird.
See p10 - ` Memories of Old Diss' by Dennis Cross, published 1994


Became the NUT BUSH Restaurant
Closed.

Re-opened as the TWO BREWERS December 2015

Closed.
To reopen Wednesday 16th May 2018 as the NUMBER 11 - Restaurant and Bar.