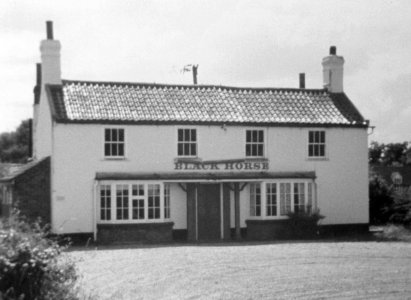 c1967 - Image thanks to Frank Honeywood.
Morgans sales in 1960 were 110 barrels of beer and 33 spirits.

Steward & Patteson report, prepared for Watney Mann May 1969 recommended IMMEDIATE CLOSURE.
The May 1969 report stated that :-
`Trade has declined due to the landlord swearing a lot'.
A first hand report however advises that the said landlord sold an excellent pint of Bullards Mild.A beerhouse appears in Kellys 1937 Norfolk directory as the BLACK BULL
Is this an error for the BLACK HORSE?