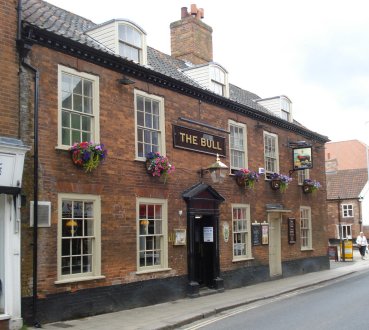 June 2011
17thC building, clad in brick c1730.
Address 1830 given as Baxter Row.
For Sale by Auction Thursday 20th July 1865 upon the instructions of the proprietor. With spacious Yard, Garden, Stables, Loose Boxes and Club-room. Also the adjoining Freehold Cottage in the occupation of Mrs. Beales.
Advertised to Let April 1866, then supplied by Steward & Patteson.
Again advertised to Let October 1866, with large Yards, Garden and Stabling.
S&P report prepared for Watney Mann (East Anglia) Ltd in June 1969 recommended that the house be closed immediately.