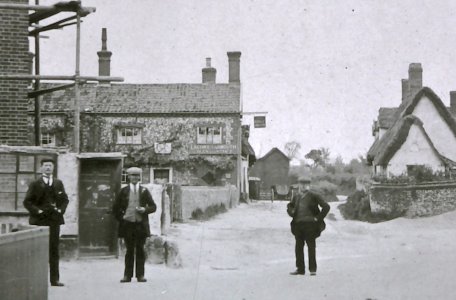 c1910 image showing Lacons Ales on sale.
In the foreground the
Trowel & Hammer
is being rebuilt.
Could it be that business of the Trowel & Hammer transferred briefly to the (then ex) Half Moon as a temporary measure?
Only named in census returns.
Application for full licence refused 03.09.1867.
There was no objection to the licence being referred at the East Harling Brewster Sessions held Monday 13th February 1906.