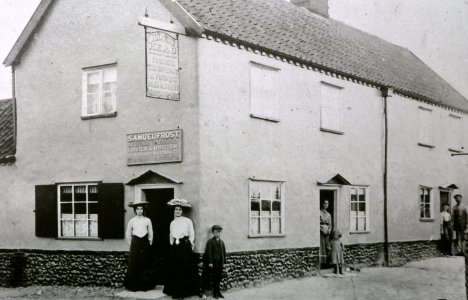 c1910
Licence not renewed at the East Harling Brewster Sessions held Monday 12th February 1906. In the opinion of Superintendant Lowe the licence was not required since there was another licensed house 197 yards away and six fully licensed houses within 411 yards.
The Bench were advised that the house did good trade and that the business over the last three years averaged 90 barrels of beer, 135 dozen bottles of beers and 42 gallons of spirits.
Licence referred to Compensation, but it is apparent that the house survived for several more years.
34 barrels of draught beer
& 26 barrels of bottled beer
were sold in the final year of trading.