Licensees :
-
-
ABRAHAM WINTON
1795
-
-
JOSEPH MACE
1828
MILES SPRUCE
Age 30 in 1841
1836 - 1841
GEORGE DODMAN
Died Q1 1849
1845 - 1849
HANNAH DODMAN
(Re-married farmer John Archer Q4 1856)
1850 - 1856
GEORGE PEARCE / PEARSE
1858 - 1860
GEORGE BROWN
& butcher
Age 56 in 1891
Died Q2 1893 - age 68
1861 - 1892
(note : G. Pearce given in 1865 directory as well as G. Brown - see also sales notification of 1860)
GEORGE WEBB
1896 - 1900
WILLIAM JEMSON LONG
(Age 44 in 1911 - farmer)
by 1901
JOHN WILLIAM ROBERT DUNHAM
12.10.1906
FREDERICK TANN
Died March 1916 - age 63
1912 or soon after
ALICE TANN
26.05.1916
ROBERT COOTE
25.08.1916
GERALD HARRY FINN
03.01.1918
WILLIAM DUNTHORNE
24.05.1918
GEORGE HENRY KIRK
14.10.1921
ARTHUR ROBERT SMITH
18.11.1938
LESLIE BRUCE MOORE
02.01.1953
CHARLES AUBREY FEEK
06.01.1961
JAMES CHARLES ALBERT ROLF
07.10.1966
DOREEN & NORMAN DERERE
(Harvey Derere as Licence Register ?)
11.10.1968
- 1974
PAUL & SHEILA HATHERLEY
1974 - 1983
WALTER (Chummy) HAMMON
Went to Billingford FORGE
1984 -
-
ALASTAIR SIMPSON
September 2013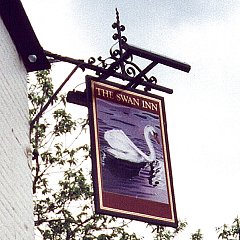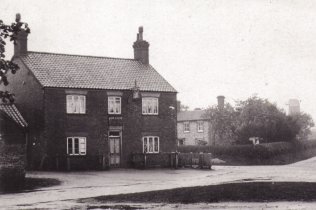 c1912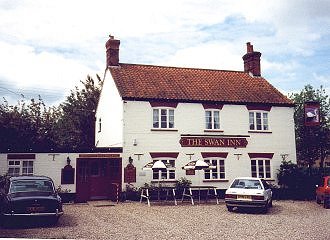 May 2001

Shown on Bryant's 1826 map.

On Wednesday 10th October 1860, All the useful Household Furniture, including 7 Featherbeds and Bedding, 7 Bedsteads, Chest with Drawers, China, Glass and other Effects were to be Sold by Auction, at the instruction of Mr. George Pearce. The Sale at the Swan Inn would be without reserve since Mr. Pearce was giving up Housekeeping.

Advertised To Let 26th July 1860.
With Stabling, Coach-houses, Yard, Garden and three acres of Land.
Described as being in occupation by the tenant and his family for fifteen years.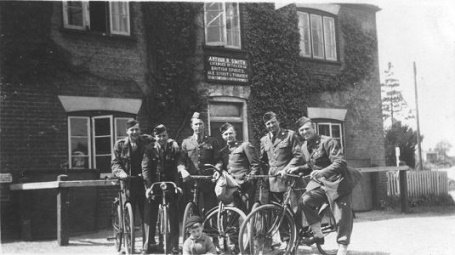 American Air Force personnel c1943.
Edgar Lucas from Texas,
Dick Keathley from Arkansas,
(Francis) Herman from Illinois,
Vernon Olson from Nevada,
Charlie Kalschultz from St. Louis, Missouri,
William Tackorius from Illinois.

Image thanks to Verna Rossvelt in Seattle.