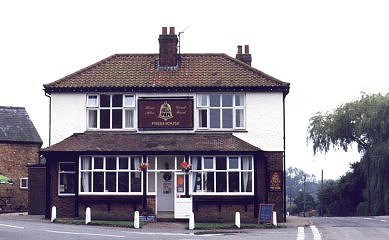 September 1998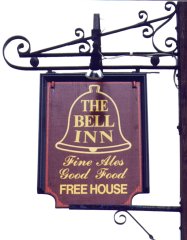 The Norfolk Chronicle of 5th April 1783 carried notices of properties for sale which included:-
All that Messuage, or Public-House, called THE BELL, situate in Grimston aforesaid, together with the Carpenter's Shop, Blacksmith's Shop, Stable, Yard and Garden thereto belonging, and now in the Use of Richard SHAUL, and Joseph KENDALL, at the yearly Rent of 15 pounds 10 shillings. The Buildings are in very good Repair, and moderately assessed to the Land-Tax.
The same description was used 20th September 1783 when the house appeared as Lot 1 in an auction to be held Tuesday 30th September at kings Lynn.
Sold 30th September 1783
On 5th September 1786, Sergeant Clerk of the second regiment of dragoon guards was committed to Norwich Castle for assaulting and stabbing with his sword, publican Richard Shawl. It was reported that Shawl was likely to recover and had been the first aggressor. The prisoner was a man who always bore an excellent character.
Local council agreed 03.07.2006 that house could be converted to a private dwelling.
Trading as a Guest House with licensed bar and restaurant by 2008.