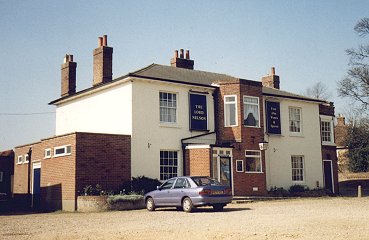 1997


On Wednesday 29th November 1848 a numerous party of gentlemen sat down to an excellent and substantial dinner, to celebrate the obtaining of a wine and spirit licence for the house and to mark the very high esteem to which the worthy landlord was held, by his friends.
The company separated at a late hour, highly pleased at the cheerful evening they had enjoyed.
George Sergeant, formerly of the HOPE INN, Harleston, announced 30th January 1869 that he had taken LORD NELSON INN.
Given as the LORD NELSON HOTEL in 1920


Plans to convert into 2 private dwellings being favourably considered by the local council August 1998 - Closed soon after.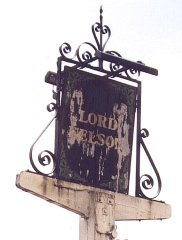 May 1999