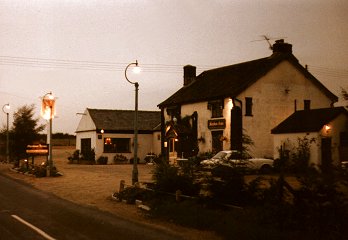 December 1987

Known as the COLD BLOW
Built by Robert Marsham as a Hostel for the destitute, following robbery by `assumed types, one stormy night' in 1832.

Original house said to have stood at the Four Cross Roads but rebuilt `in the low' following the coach and four of owner Robert Marsham being delayed in congestion caused by parked carts and carriages.

Part of the Freehold Sporting Property to be Sold by Auction, Saturday 26th May 1866.
Included with the Inn were 750 Acres of Arable and Pasture Land and 270 Acres of Valuable Plantation.
Damaged by fire at about 5:00pm Sunday 12th July 2010.
A Fire Brigade spokesman said it was ` a very serious fire in an old building. There has been substantial damage.'
The old bar and family area were most affected.

Re-opened May 2011