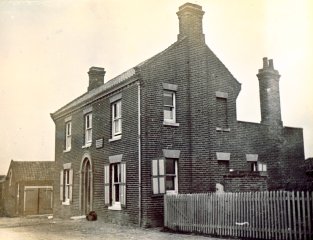 1897 image from the collection of the late Percy Rush.
Shown with permission

Shown on Bryant's 1826 map.
Lot no 38 in sale by auction 14th to 17th September 1841 of the Coltishall Brewery.
Copyhold sold to Messrs. Steward & Co. for the sum of £225.
Listed pre 1850 under beer retailers.