Licensees :
-
CHRISTOPHER DAVEY
1789
HENRY BATCHELOR
1794
-
Mr. PITCHER
1818
JAMES PITCHER
age 63 in 1854
See below
1836 - 1856
Mrs MARY PITCHER

1858 - 1861
JAMES JIMPSON
& boat owner
James William Jimpson jun.
died suddenly from heart disease and was buried at Taverham on Friday 7th March 1899.
1865 - 1899
FRED ATKINSON
proprietor
Age 50 in 1911
1904 - 1912
ARTHUR WILLIAM JOHNSON
by 1922
WALRITH V LeNEVE PAINTER
15.10.1928
GEOFFREY HOUGHTON PLEASANTS
05.04.1948
ALBERT EDWARD GRANT
03.12.1956
ERNEST ARROWSMITH
01.07.1957
ALAIN WILLIAM JICKELL
29.10.1962
PERCY EDGAR RUSH &
JOSEPH DENNIS WHARTON
17.10.1966
PERCY EDGAR RUSH
(Area manager)
17.04.1967
DENNIS DIMMOCK
16.12.1968
NORMAN GOODE
12.01.1970
ANTONIO MASALA (Tony)
08.06.1970
COLIN ERNEST HOWES
16.09.1974
GEORGE WILLIAM ROBINSON
28.06.1976
JAN & JOHN PARDON
(John Pardon died October 2012)
1982 - 1987
-
GRAHAM MITCHELL
General Manager
by December 2014
William Pitcher, son of the late James Pitcher, died on the premises 22nd February 1862, aged 48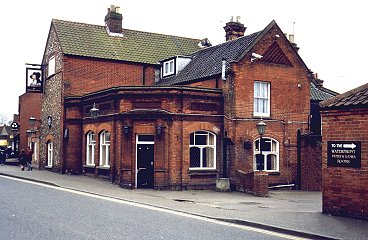 April 1998

Referenced both at Hoveton and Wroxham.

Recorded in Blofield, Taverham & Walsham Hundreds Register dated 9th September 1789 - Location given as Wroxham.

Recorded as selling 400 - 500 barrels of beer a year in the 1890's.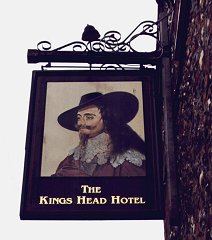 `Modern Sewerage Plant' completed April 1964.
Cocktail Lounge alterations completed December 1965.

The eight room hotel refurbished to re-open December 2014.
A reported £570,000 having been invested in improvements which include ` new signature pieces of furniture and contemporary fixtures'.