Licensees :
-
JOHN BALLS
1789 - 1794
HENRY SKEELE
April 1795
THOMAS SMITH
by October 1803 to October 1815
Mr R. CANN
November 1815
-
ROBERT WARD
1830
RICHARD COOK
(Died Q3 1837?)
1832 - 1837
JOHN PLUMPTON
Age 43 in 1841
1841 - 1845
FRANK GOSTWICK
age 48 in 1851
& post office
Died Q1 1858 - age 74
1846 - 1858
Mrs MARY GOSTWICK
1858
Mrs DINAH GOSTWICK
age 57 in 1861
Died Q4 1872 - age 74
1861 - 1872
Mrs SUSAN GOSTWICK
1875 - 1877
HENRY SHINGFIELD
1879 - 1881
Mrs S SHINGFIELD
1883
EDWARD JOHN COCKS
1885 - 1900
GEORGE EDWARD ASHLEY
1904 - 1935
JOHN ALBERT AHLBERG
05.06.1935
NORAH AHLBERG
01.03.1961
-
-
BARRY WALKER
by 1996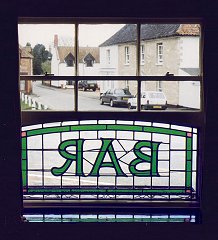 The birth of Mary Davidson is recorded 3rd November 1824 at Ickburgh. Her parents were Robert & Sarah Davidson.
Robert described as Hostler at the Crown.
(Thanks to Honor Jones)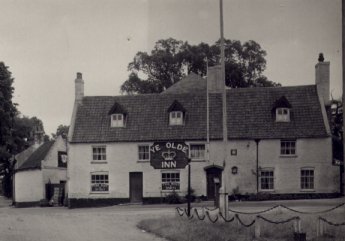 1930
Said to date from 1650.

Henry Skeele, late butler to G. Nelthorpe, Esq., announced April 1795 that having taken the Inn, he would be providing good Beds, excellent Wines and Liquors, and proper Stabling.

On Friday 27th October 1815 Part of the Household Furniture of Mr. T. Smith, who had left the Inn, was for Sale by Auction, on the premises.
Included within the sale apart from the usual bedroom fittings were a 32 day timepiece in a wainscot case and a very capital sutler's booth, 70 feet long by 28 feet wide, with liquor bar, complete with tilt. Costing upwards of £100 in recent years and used to great advantage at Cressingham and other stock fairs. There were upwards of 100 dozen glass bottles, several dozen quart, pint and half pint mugs, upwards of 1 cwt of pewter, 4 plated quart and 5 plated pint mugs and other valuable property.

Mr. R. Cann announced 11th November 1815 that he had taken the Inn and fitted it with superior accommodations, in Bedding, Stabling, Etc., and laid in a stock of Wines and Spirits and begged to assure those Gentlemen who may resort to his House, `that no exertion shall be wanting to promote their convenience and comfort, upon moderate charges'.

Appears on Bryant's 1826 map.
Norfolk Chronicle of 13th August 1864 advertised the house for sale by auction, to be held `in the latter part of September....'
Part of the estate of the late John Griffin according to sales document dated 26.09.1864.
`A substantially built and old established Free Roadside Inn, with extensive Brewhouse, Stables, Coach Houses and other outbuildings, Yard and Garden......This lot (No 2) is FREEHOLD and the House and Premises are in good repair and well suited for trade and are in the occupation of Mrs Gostwick, who has for the past several years carried on a lucrative trade therein. The Stock in Trade and Fixtures and Brewing Utensils ....are the property of the tenant.... and are to be taken on by the Purchaser at Valuation.....Mrs Gostwick is a yearly tenant and will have notice to quit 6th July next'

The new owner allowed Mrs Gostwick to continue trading for at least a further 7 years
Sales 1961 reported as 168 barrels of beer.
No change recommended at First Joint Committee Meeting of Bullards and S&P.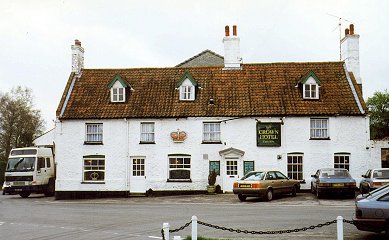 29.05.1992