Licensees :
-
WILLIAM WOOLSTON
*1854 - *1864
JAMES PLAYFORD
*1868 - *1888
JAMES AINSLIE
1890 - 1892
-
GEORGE PARKER
*1896 - *1900
Mrs EMILY PARKER
by 1903
EDITH EMILY PARKER
17.04.1906
JAMES BENJAMIN GIBBS
16.10.1906
WILLIAM BENJAMIN MOBBS
12.10.1909
SAMUEL ALFRED TUNGATE
16.05.1916
JOHN STONE
03.07.1923
-
-
-
-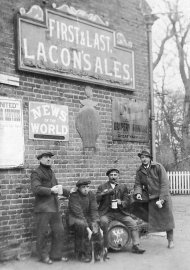 c1930 - Image thanks to Dave Pilbrow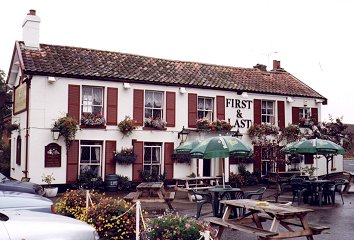 August 1998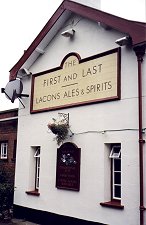 Purchased by E. Lacon & Co. Tuesday 22nd September 1908 for the sum of £1225. A beerhouse.
Beerhouse licence to May 1934 when the licence of the RAMPANT HORSE, Diss was transferred.
Representatives of Frank Grey at the ROYAL OAK opposed the transfer since the house was, up to that point, the only house in Ormesby with a spirit licence.
The award of a full licence was confirmed following assurance from Messrs. Lacon that alterations to the First & Last, already approved, would be carried out

Closed 2014 and site threatened with redevelopment December 2014.