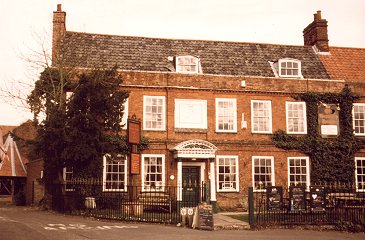 Feb 1998.

Built 1729.

Originally the residence of the Bircham family.

The house opened as a Commercial Hotel in 1972.

The old brewery buildings behind were converted into a `Banqueting Hall & Sports Hall''
Closed 2013 and destined to re-open 2014-17 as the DIAL HOUSE under the new ownership of Byfords. To be a Cafe / Restaurant, retail outlet and to provide bed and breakfast accommodation.
Planning application includes demolition of Maltings and Leisure Centre to allow erection of 12 dwellings.
OS Grid Ref 100229