Licensees :
WILLIAM BRAME
& post master
(1890) - 1896
HENRY ASHBY
1900 - 1904
WILLIAM GEORGE WARD
1908
ARTHUR ROBERT KENT
1912 - 1925
ALFRED H. MELLISH
1929 - 1937
-
Mr. E. THURSTON
20.08.1956
-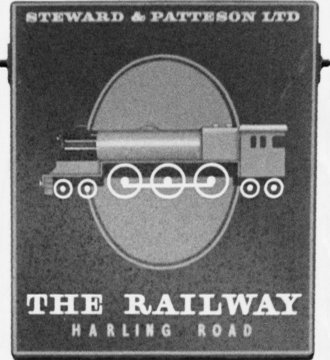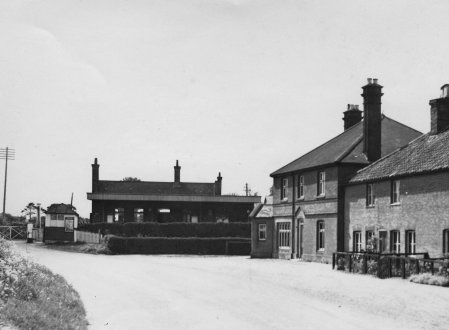 The Railway Inn at the end of Dolphin Terrace.

Formerly the DOLPHIN HOTEL
Given as the RAILWAY INN 1896
also sometimes as the RAILWAY TAVERN
On Monday 20th August 1956, the East Harling Magistrates were informed by the brewers that the house was known to them as the HARLING RAILWAY HOTEL, but the Clerk to the Court said that it had been in the register for 30 years as the ROUDHAM RAILWAY HOTEL. It was confirmed that the house was actually in Roudham Parish.
Morgans sales for 1960 were:-
Barrels of beer - 99
Spirits - 33