Licensees :
-
JOHN DREW
(Black Bull)
1794
-
ROBERT RAMPLING
1811
-
HENRY PLUMB
1830 - 1836
JOHN BROWN
1839
WILLIAM BROWN
age 60 in 1851
1845 - 1856
Miss CATHERINE BROWN
Age 34 in 1861
In 1861 co-partner is ELIZABETH JEARY, age 63
1858 - 1865
HENRY TRUNDLE
1869
EDGAR JOHNSON
*1871 - *1875
GEORGE OWEN
*1879 - 1883
ALFRED WILLIAMSON
1883 - 1886
Mrs SARAH WILLIAMSON
Age 30 in 1891
1888 - 1892
JOHN STEVENS
1896 - 1904
GEORGE W LEGGETT
1908
WALTER WILLIAM LEGGETT
1912 to 1930
FRED FORD
29.09.1930
GORDON THAINE
31.01.1949
-
.... COTTERELL
c1960
..... STRATTON
?
...... JARVIS
?
BILL & KAY TINDALL
1967- 1968
...... DOY
c1970
-
-
-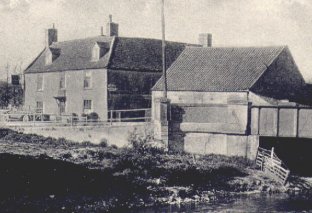 The BULL - c1920 - Still showing Setch Brewery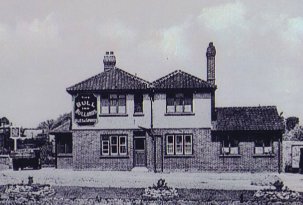 The BULL by 1960

Listed under beerhouses in 1879.

The original house was destroyed by fire 1930.

~

The Bury & Norwich Post of Wednesday 18th December 1811 carried the announcement that the premises were to be let from 6th January 1812.
The premises included cottage, or tap-room adjoining; stables, yard, garden, and two inclosures of rich pasture land, containing about 7 Acres - All then in the occupation of Robert Rampling.
24 acres of pasture land could also available to the tenant.
`Exclusive of good road business, the premises command and enjoy the full trade of the weekly corn market, held at Stoke Ferry; also of the merchant's yard opposite, and navigation on the river Wessy, <sic> to Lynn and other places; are well worth the attention of some steady person, and particularly of a butcher, for whom it would be a most desirable situation.'

The premises were then owned by Messrs. C P Herbert & Co, Setch Brewery.