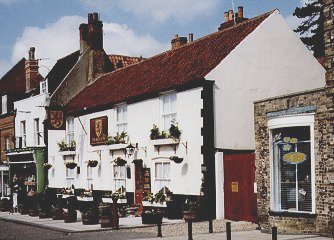 1991
The sale of the Effects of the late Mrs. Rebecca Barker was postponed, according to a notice dated 26th June 1851.
Advertised To Let 10th January 1852 with immediate possession.
Licensee George Dickerson died in 1922,
his wife Emma carried on to the age of 95,
having served the trade for 83 years,
60 of them at the
RED LION
.