Included within Lot No. 1 in sale by order of the Trustees of the late John Morse Esq. held 8th & 9th September 1847.
The property included :-
Parlour, Bar, 2 Kitchens & 4 Bedrooms : with large Yard, Stable gig House & outbuildings, Pump & reservoir.
82¾ barrels of beer sold in the final year of trading.
Licence transferred to the HOUSE on the GREEN, North Wootton 6th May1953.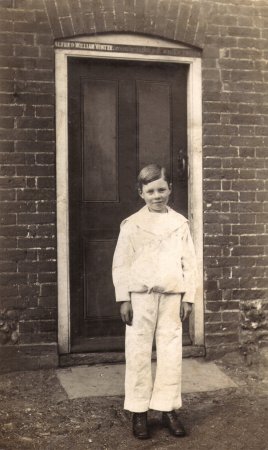 Stan Winter outside the Ship c1920