Originally the
RIGHTS OF MAN
.
Renamed the
WARRENER
after 1976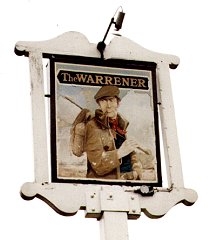 1986
Became a Jehovah Witness Kingdom Hall by March 2001
Building subsequently demolished and a new hotel built ( by 2009 )
some 400 yards away on south side of Brandon Road.
( Original house was on north side )
The new hotel also called the Warrener.