Licensees :
-
-
JAMES SKINNER
1789
ROBERT LIBBIS
1794
-
-
JOHN HARBER
age 57 in 1851
( John Harver 1836 & 1845 )
1835 - 1856
WILLIAM WRIGHT
& farmer 33 acres 1861
1858 - 1865
ISAAC GEORGE
& farmer 36 acres
( Harry George 1891)
1868 - 1892
GEORGE CRACKNELL
1896 - 1900
HERBERT JOHN BULLETT
1904 - 1925
ROBERT JOHN TODD
1925 - c1958
Mr & Mrs R GOODYEAR
undated
-
MARILYN SHAW
by 11.2003
SALLY & CLIVE MANN
by 09.2007
HAILEY STARLING &
POLO BEHBEHANI
from 12.2013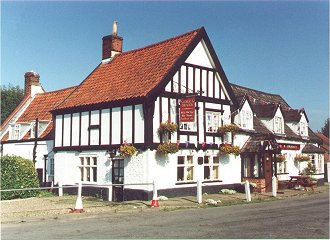 2001 - image by Chris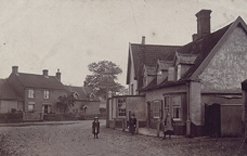 c1908

Originally a farmhouse - reputed to be over 400 years old

Included in Loddon & Clavering Register taken 21st September 1789 as the GEORGE.

Shown on Bryants 1826 map.

The GEORGE for sale by auction Saturday 21st July 1838.
With Barn, Stables and other Buildings and several Inclosures of fertile arable pasture and orchard Ground, by survey 31A 2R 0P.
In occupation of Mr. John Harber and possession may be had at Michaelmas if required.
Named in S&P deeds as formerly the GEORGE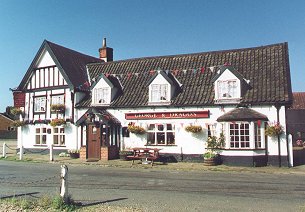 2001 - image by Chris