Licensees :
North Norfolk Hotels & Catering Co Ltd
S E HARRIS secretary
1904
HERBERT JACKSON
by 1908
PERCY NEWTON MAYHEW
19.10.1908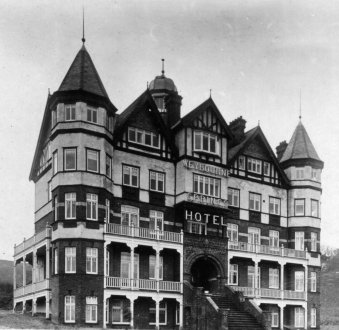 From a card posted 1925.


House opened 1902 or soon after.

Sale by Auction advertised June 1907.

No application made for licence renewal February 1910

Used as billets for the Cyclists Brigade during WW1

Although advertised as a hotel in 1929, there is no known record of a licence being held at that time.

According to one source the house was built on sand with bad foundations and was demolished or collapsed pre 1939.
Another source says demolished 1940 as being a conspicuous landmark of use to the enemy.