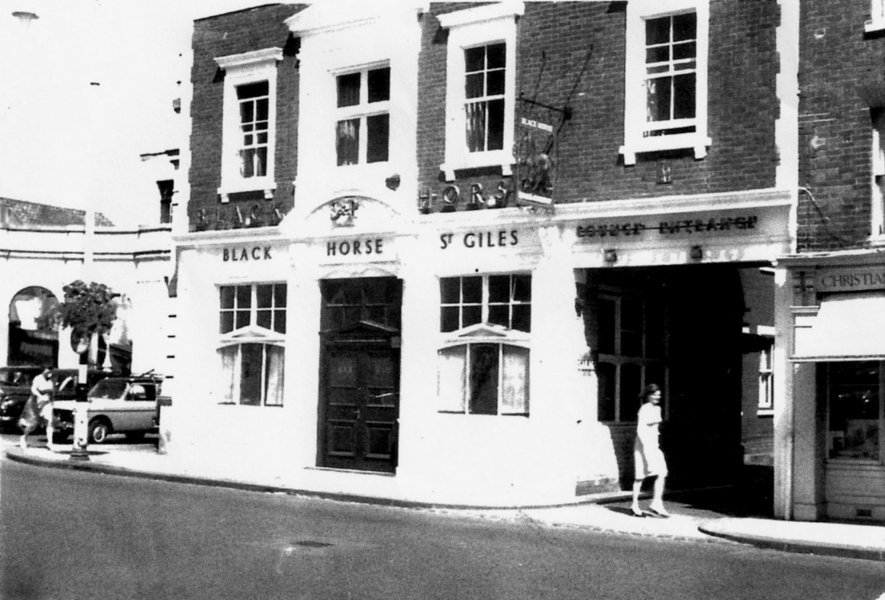 1961
Said to date from 1660.
Also found as either 10 or 11 Broad Street.
One of 40 houses named as being engaged for the Reception of Freeholders for Sir John Woodhouse and Sir Edward Astley's Friends on the Day of Election, Wednesday 14th April 1784.
One of 36 Norwich houses opened for the reception of Voters in the interest of Mr. Windham and Mr. Coke on election day Thursday 13th November 1806. The name of the Hundred for which the house was appropriated was to be displayed at each house.
In 1830 the coach the Self-Defence left for Dereham every
Monday, Wednesday and Saturday at 5:00pm.
Upwards of 30 members of the Police force, with Superintendant P. M. Yarrington, celebrated the marriage of Her Majesty to the Prince of Wales on Monday 10th February 1840. They were supplied with an excellent repast, such as the good natured landlord, Mr. Moll is famed. The comfort and harmony produced by the landlord and the singing of Mr. Yarrington being perfect for the occasion. Her Majesty and her Consort were toasted with enthusiasm. (Superintendant Yarrington had presided over a similar event at the
OLD THEATRE TAVERN
earlier in the day.)
Rebuilt 1903.
Severely damaged by enemy action 29.04.1942
(S & P records state totally destroyed)
Reopened....... 1957 ?
Closed 07.05.1970 under Watney Mann (East Anglia) Ltd.
Demolished to make way for a development including shops and multi-storey car park.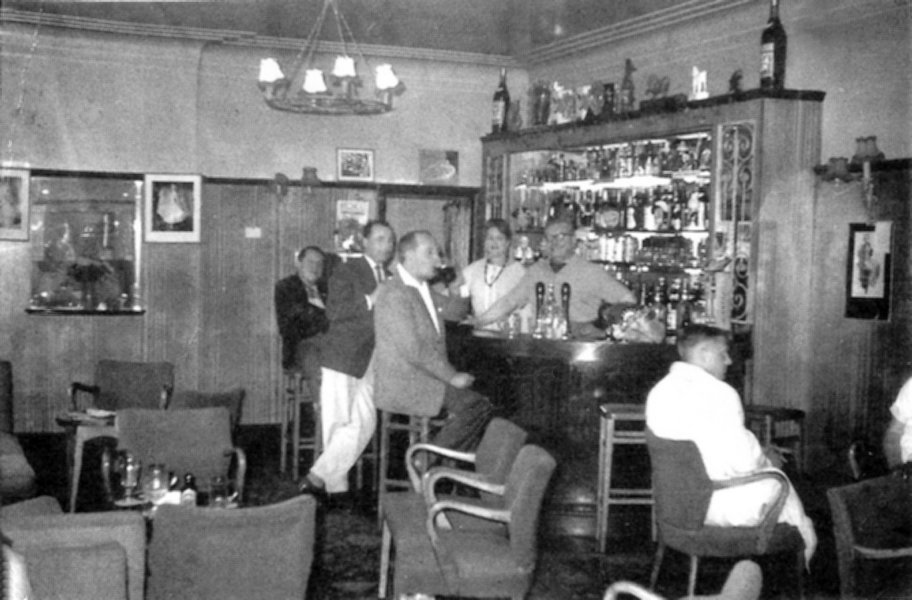 Margaret and Ronald Norman behind the bar - 1961