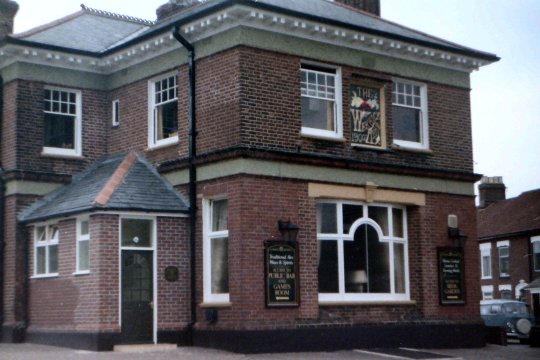 c1984
Located on the junction of Warwick Street and Dover Street.
Mr. Pinn of the
SUFFOLK ARMS
, applied at the licensing session Friday 24th August 1900, for provisional removal of his licence to new premises to be erected in South Heigham. A full provisional licence for the new house was also requested. Objections were dismissed and the justices decided to reserve their decision.
Removal from the
SUFFOLK ARMS
to these premises confirmed 07.05.1901
(Application for licence removal to new premises had been reported in the Norfolk Chronicle of 25.08.1900).
The house reopened November 1995 following some weeks of refurbishment. It had been threatened in October 1995 that the name would be changed to BEASTIE O'SHAGGS. However following objections the house emerged as the MAD MOOSE.
Became the WARWICK St. SOCIAL from May 2016