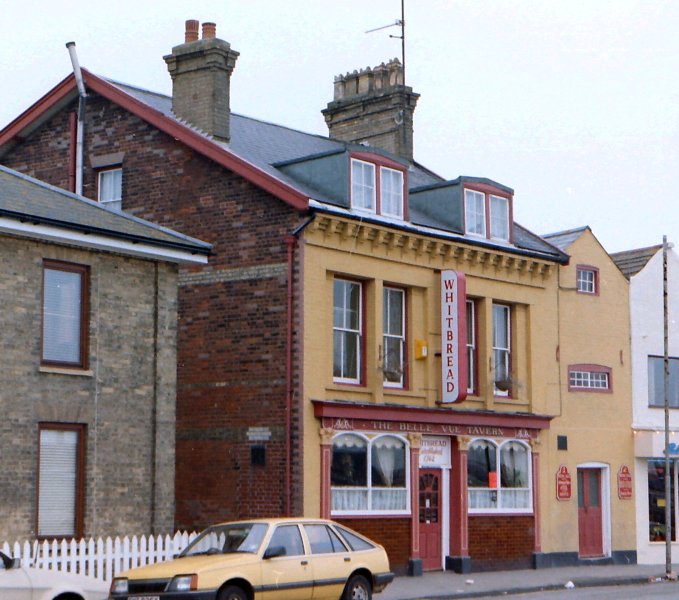 January 1993
Built 1876
Address also found as Pier Road, Brush Quay and Pavilion Road.
Full licence granted 17.10.1950 upon removal of licence from the FERRY, South Quay.
One of 250 `Selected favourite Whitbread pubs' 1974

As the BELLE VUE SINGERS May 1981
In 2006 a mural depicting fishing boat YH 836
was uncovered behind a bricked up section of bar.
The picture is said to date from the 1880's and was apparently produced
by lodger R. Lowry-Lomax in order to settle his bill.
Seen to be trading as the CELT April 2016