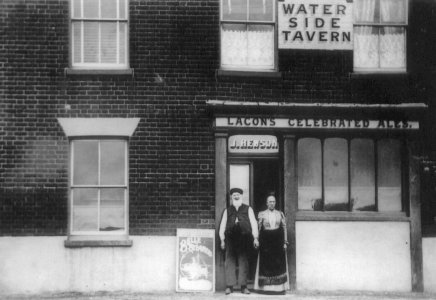 John Hewson (and wife?)
As at Bells Marsh 1871
On Thursday 28th August 1873, the application by
Thomas J.
Bullen, for a spirit licence was refused.
Application for a spirit licence again refused, Thursday 27th August 1874.
At 17 Waterside 1891
Destroyed by bombing 19th August 1941.
Lacons advised by letter dated 06.10.1941 that the house would be closed
for the duration of the war.
Licence surrendered 8th March 1957.
See p 119 of GREAT YARMOUTH & GORLESTON PUBS
by Colin Tooke - Published 2004