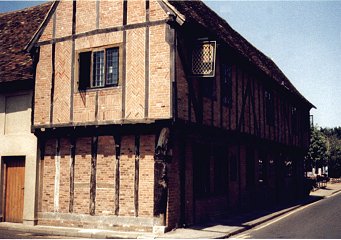 1986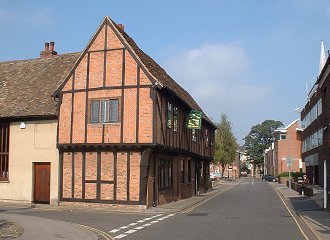 2003 - Image by Tom Scott.
A 15thC town house.
Used by the Clerks of the nearby Chapel of St Nicholas
before becoming a public house in 1714.

Given as the Lattice House, Dukes Head Lane in 1774.
Referred for Compensation 11.02.1918
Licence extinct 08.03.1919.

A provisional licence was granted April 1980 and restoration by the West Norfolk District Council commenced.
Reopened 1982 following purchase (of lease) by CAMRA (Real Ale Investments).
Closed through 1999 & 2000
Reopened 26th July 2000 - J D Weatherspoon

The Borough of Kings Lynn and West Norfolk have made it
a Listed Building, Grade II* [2 star].

Closed January 2018 to reopen May 2018 as the `Gastropub'
BISHOPS OF CHAPEL STREET.
Closed January 2019.