c1920
Shown on the c1757 estate map.
For Sale by Auction Wednesday 26th May 1824, in occupation of Henry Dunn.
With capital stabling and commodious new built buildings; adapted for a small brewery, a well frequented bowling-green and a large garden well planted.
Possession from Michalemas.
James Parke thanked the Inhabitants of East Dereham 11th October 1845 for their custom over the previous twenty years and informed them that he had relinquished the business in favour of his son.
Thomas Parke announced that he had entered upon the business and hoped to the continuance of patronage which had been so kindly bestowed upon his father.
Advertised 1955 as a Freehouse.
Had a bowling green.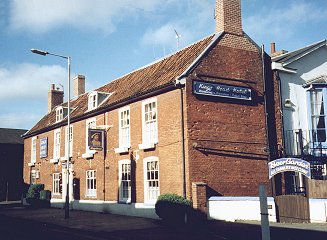 October 2001