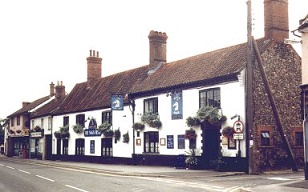 1998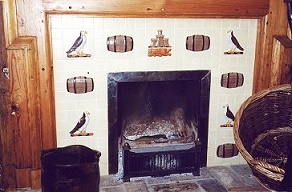 The Lacons tiled fireplace of distinction.
On Wednesday 4th January 1843, one Robert Spurling was charged with stealing the great coat belonging to innkeeper William Watson of East Harling. The police finding the coat in the possession of the prisoner, he was committed to one month in prison.
Refurbishment carried out Spring 2007
providing a Public Bar, Lounge Bar,
Sports Bar, Restaurant, Beer Garden
& Accommodation.
Closed December 2009
Punch Taverns confirm April 2010 that house is for sale.
`We are currently looking for the right partner who can work with us
to take this business forward.'
Reopened by May 2011 - but renamed the GEORGE & DRAGON.