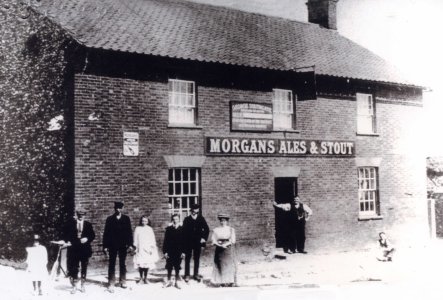 c1908

The auction of a newly erected Post Windmill
was held here Friday 8th July 1808
A second auction for the same property was held
at the Crown Inn, Fakenham, the following September.
On 29th March 1809 the property was again auctioned at this house.

Listed as the LION January 1967. (?)
Morgans sales for 1960 were :-
49 barrels of beer and
9 spirits.

Steward & Patteson report prepared for Watney Mann (East Anglia) Ltd May 1969 recommended immediate closure.
"Toilets are of the bucket type"
Premises ceased trading 19.12.1969 and the licence was not renewed February 1971.