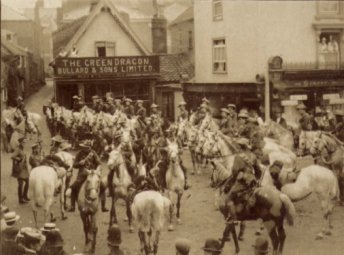 1904


All the Household Furniture, Utensils and other Effects of Mr. Charles Edwards were offered for sale here Tuesday 18th October 1853.. The sale was said to be in consequence of the Proprietor leaving the neighbourhood........it seems this relocation did not happen for some time.
Licence referred at the Adjourned Licensing meeting held Friday 26th February 1909. Two other houses, the Hope and the Magpie were within 50 yards and five others within 200 yards. The main objection being the outdoor conveniences and consequent nuisances committed in the passage, The absence of sleeping accommodation for travellers was also a consideration.
Licence refused at Compensation Authority meetings of 21st and 23rd June 1909. Reported as an alehouse, owned by Bullard & Sons Ltd and run by licensee John Reeve.