Licensees :
-
JOHN GOOCH
1836
BENJAMIN WADE
1846
see below
1851
WILLIAM GRIMES
1854
WILLIAM BURGESS
1856 - 1858
JAMES LONG
Age 35 in 1861 - & fisherman
1861 - 1863
NICHOLAS ROBINS
1864
ROBERT ROBINS
1865
MICHAEL ROBINS (Ribins)
1868
NICHOLAS ROBINS
Age 73 in 1871
1869 - 1871
MICHAEL ROBINS (Ribins)
1872
GEORGE SMITH
1875 - 1877
WILLIAM TEMPLE
by 1878
SARAH TEMPLE
Age 68 in 1891
13.10.1891
GEORGE GRAY
11.05.1896
to closure
In 1851 either JAMES ROMAN (47) or
EDMUND WORDENHAM (63) is here,
the other at the ANCHOR INN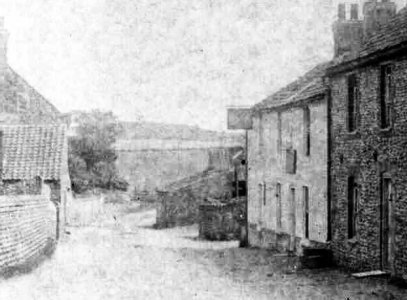 Last licence granted March 1912.


Closure unopposed at Licensing Authority meeting Friday 21st June 1912.

Closed by Compensation - no date given.

Licensee name confirmed as George Gray and Registered Owner as Morgans Brewery Ltd. when licence refusal by reason of closure by Compensation, published 23rd August 1912.