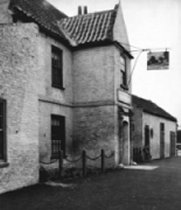 Monday 14th July 1952.
As at Tilney All Saints 1865, 1933 & 1937
For Sale by Auction Saturday 29th July 1837, together with Barn, Stables, Yards and Gardens; Four Pieces of Arable Land of estimated Sixteen Acres. In Occupation of William Duffield under an agreement for seven years, to expire Michaelmas 1843, at the annual rent of £55.
The Messuage and Three Acres being Copyhold of the Manor of Islington and the residue Freehold.