Licensees :
JAMES FOX
( Noted as JOHN Fox 1856 - JAMES from 1859)
24.06.1856
JOHN SEAMAN
19.02.1886
ANNIE MARIA SEAMAN
29.03.1887
HENRY EDWARD FURSE
29.07.1902
CHARLES MUNDAY
11.10.1921
ELLEN ETHEL MUNDAY
31.12.1935
DOUGLAS ARTHUR OLIVER BAKER
14.07.1942
WALTER GEORGE WHITMORE
05.10.1943
PHYLIS BAKER
24.04.1979
RONALD EDWARD SPELMAN
10.06.1980
JOHN & ANNE POWER
27.07.1982
MARGARET & KEVIN BAMBER
15.10.1996
WENDY & GRAHAM KERR
14.07.1998
CAROL JONES & JACQUI VINCE
08.12.1988
ROSEMARY ELAINE COMPER
09.03.1999
THOMAS MORRELL
09.05.2000
DAVID COUPE
14.11.2000
-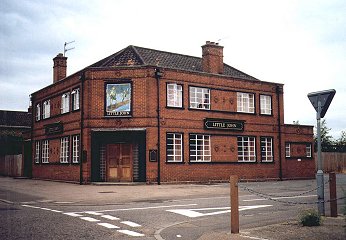 July 1996

Address as 134 Northumberland Street in 1908
and at number 146 in 1910.

At the Annual Licensing Session held Monday 23rd August 1858 it was heard that James Fox held a full licence for the house but did not take out a spirit licence. This was said to be a system, adopted by some 180 licensees throughout the city, to enjoy the benefits of a full licence, but by not taking out a wine or spirit licence, gaining a licence to sell beer at half the price that the owner of a beerhouse would have to pay.
Licence renewal granted, after much discussion.

Demolished by enemy action 27/29.04.1942

Trading recommenced in a temporary building from 04.08.1943 as stated in a letter dated 28.07.1943, from Bullards to the Magistrates.

New house opened 1957

Closed May 2002 - future uncertain.
Application to redevelop site for accommodation made November 2003
Demolished October 2005..