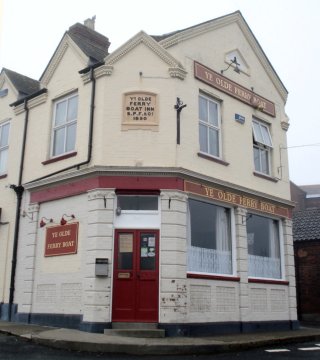 February 2010
Deeds exist dated from 1760.
Offered October 1782 to be Let or Sold.
Freehold premises in occupation of John Nobbs at the yearly rent of Six Pounds.
Lot No. 40 in the sale of the Geldeston Brewery Wednesday 1st April 1858.
Purchased by Mr. E. Dowson for £460.
Named as the
FERRY BOAT
1830 to 1891 census
Located at Bell Marsh road 1883
As
YE OLDE FERRY INN
by 1903
FERRY BOAT
in early 1950's
Damaged by enemy action during WWII - no date specified.