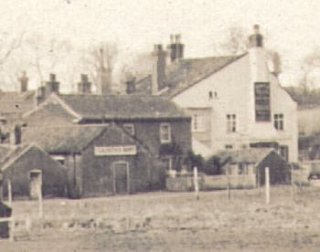 c1920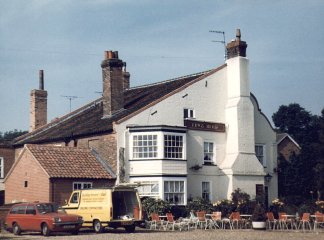 1990
Offered to Let (due to death of tenant Joseph Browne) and entered upon immediately, 22nd April 1780. `In full Trade with extensive Stabling and suitable Accommodations. Apply to Mr. Ives Brewing Office in Coltishall.'
In 1795 the house hosted the inaugural dinner of the South Erpingham Association for Prosecuting Stealers of Horses, Neat Beasts, Hogs, Pigs, Sheep, Lambs, Poultry, Wood, Gates, Stiles, Irons, Corn & Grain, etc.
Lot no. 2 in sale by auction 21st May 1796.
`Complete with Coach Houses, Stables, Outhouses, Yard and Appurtenances thereto belonging - Also a Small Cottage adjoining - All Freehold'
~
Having taken on the
KINGS HEAD
, complete with household furniture and Brewing Utensils, Thomas Neve held an auction at the house on Monday 25th October 1802 in order to sell his own furniture and equipment which included 4 beds and bedding, chairs, tables eight-day clock, bath and other stoves, looking glass, brewing copper of 40 gallons, mash tub, beer casks, a pony....etc.
~
Coltishall Subscription Ball held in the New Rooms on Wednesday 2nd November 1803.
~
Lot no 28 in sale by auction 14th to 17th September 1841.
Sold to the tenant, Mr. Burrell for the sum of £810.


A Bullards representative wrote to the area Licensed Property Valuer 2nd August 1963 - `Further to your visit to this office on Wednesday of this week I have seen the licensee this morning and he is quite happy for your suggested new gross figure of £180 p.a. ....'