Licensees :
WILLIAM SMITHDALE
1916
HENRY GOODSON
1922 to 1931
CHARLES EDWARD EGLINGTON
29.12.1931
JOHN EDWARD COMAN (Johnny)
(died 1972)
06.05.1952
Mrs WINIFRED A COMAN
02.05.1972
DERRICK CARTER (Rick)
Went to the VIKING, Catton
05.09.1972
- 1975
JOHN & MARION WINNETT
Went to East Runton WHITE HORSE
09.1975 to 09.1979
IAN & SYLVIA SEDDON
September 1979
PETER & BRENDA LANE
1981 - Spring 1984
FRED & ELLEN BRUCE
c1988
PETER ........... ?
1989 - 1991
ANN & CLEM HOLDEN
1991 - 1998
SHIRLEY & MIKE .......... ?
09.1998 - 10.1999
CHRIS & MARY HIGGS
undated
DAVID & SUE BEAK
03.2003
RO & SAM COPSON
02.2005
DAVID CHISNELL
2007 - 07.02.2012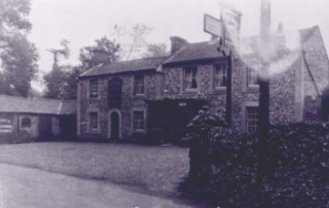 c1920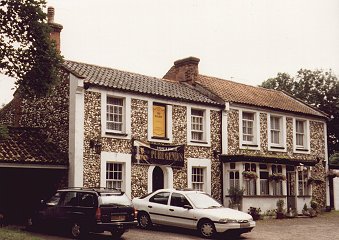 1997
Formerly NEW INN - renamed at sometime between
1912 & 1916.
Also listed as the RAILWAY HOTEL
Morgans sales for 1960 were 64 barrels of beer and 31 spirits.

15th January 1970 - Watney Mann `Instructed' that the word `INN' be deleted from the name.
Last day of trading, Tuesday 7th February 2012.
Closed and converted to private dwellings.