Licensees :
PIERRE Le FRANCOIS
1835 - 1839
MARY FRANCOIS
Age 40
*1841
EDWARD SEPPINGS
(Proprietor - Bankrupt April 1847)
1844 - 1846
MATTHIAS GOGGS
1847
THOMAS BOULTER
1847 - 1850
HENRY SOAME JARVIS
& butcher
1851 - 1883
ERNEST FREDERICK JARVIS
30.07.1883
ALEXANDER EDWARD JARVIS
23.09.1885
FREDERICK ALBERT SAMUELS
(died 1961)
08.12.1947
DAVID WALTER FROST
04.01.1962
KATE GERTRUDE WHELLUM
04.10.1962
EDWARD BUSH
28.05.1964
(PERCY HURREN manager)
1964
EDWARD BUSH junior
15.04.1971
JACK COPLE ROCKMAN
03.08.1972
NORA WOODHOUSE LUMB
17.05.1973
KEITH BERRY &
JOHN GATENBY McKECHAN
26.07.1973
JOHN GATENBY McKECHAN &
BOHDAM SKRYPEC
17.07.1975
JOHN SWARBRICK
06.11.1975
JOHN SWARBRICK &
GILBERT TALLOWIN
18.12.1975
JOHN SWARBRICK &
GLENN TIDESWELL
15.07.1976
JOHN REDMAYNE NETTLETON &
EDNA GORDON
09.11.1976
MAURICE FRANCE
03.10.1980
-
-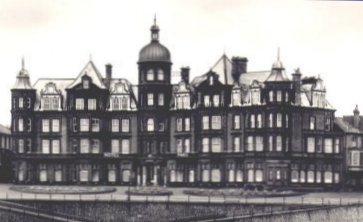 c1920

Built in 1820 by Lord Suffield as a marine residence.
Converted into a hotel by Pierre le Francois in 1830.

25th March 1845 - Mrs. Garthon confirmed that the Excellent and Commodious Stables and Coach-houses now belonging and adjoining the Hotel, would be opened on 6th April 1845.

Advertised To be Let September 1845, in consequence of Mrs Garthon (the Conductress) wishing to retire.
` This Fashionable and Modern, Free, Spacious and perfectly arranged Hotel...... Two profitable Taps attached... Apply to Mrs Garthon, Mr Simpson (London) or Mr Seppings (proprietor, Swaffham).

On the 25th June 1846, the proprietor advised that the building of the Jetty and Sea-Wall in front of the Hotel were rapidly progressing and were very amusing.

Advertised 20th March 1847 To be Let with Immediate Possession.
A highly commended establishment patronised by the Nobility and Gentry from various parts of the Country.
Two Free Taps being attached to the Hotel.

All the Household Furniture and stock of Wines, spirits and other effects For sale by Auction Monday 26th April 1847, late the property of Bankrupt Mr. Edward Seppings.
ALSO the Hotel:-
To Let, free of Brewer and Spirit Merchant tie.


In June 1849 Mr. Boulter advertised

for the services of a Conductress, for the hotel and also a Barmaid of the highest respectability. Applicants were to apply to Mr. Boulter at the Norfolk Hotel.

Amalgamated with the BELLE VUE HOTEL in September 1895.

On Monday 25th March 1895, bricklayers working on the Hotel de Paris went on strike for an extra halfpenny per hour.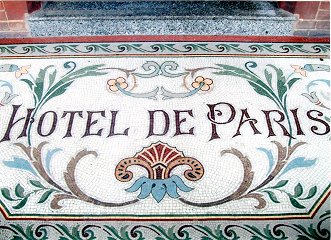 The Public Bar - November 1986