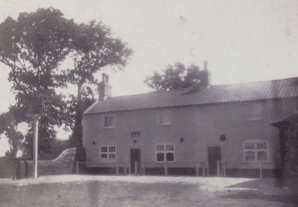 1904
Dates from 16thC.
Originally three cottages, including a butchers' shop.
Beerhouse 1836
Mr. William Bates advertised 18th September 1852 and 8th October 1853, that Sportsmen, wishing for Snipe Shooting on East Ruston Fens should apply to him at the Butcher's Arms.
Described 1847 as Copyhold property, Fine Certain.
For Sale by Auction Monday 6th July 1863.
Comprising Sitting-room, Kitchen, large Club-room, four Bedrooms and Cellar, in the occupation of Mr. Robert Pye.
Also with a Barn, Stable, Yards, Garden and well planted Orchard. Nearly 2 Acres of Arable Land included.
Bathroom and lavatory accommodation improved / added by S&P for completion January 1963.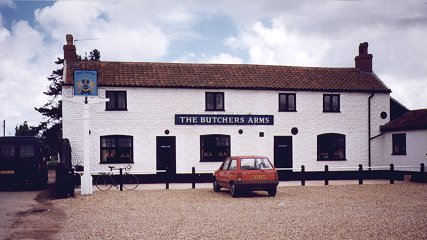 June 1988
Closed Sunday 30th September 2018 `upon the instructions of the mortgage company who own the property'.
Future uncertain.
Reopened December 2018.
Refurbishment planned to take place in early 2020.