Licensees :
-
THOMAS MACK
grocer & victualler
1836
MARY ANN MACK
1845
William Wier is recorded as a beer retailer in 1846, but no confirmation that he was at this house. (Mermaid not mentioned at all) See John Wyer / Wier at Mermaid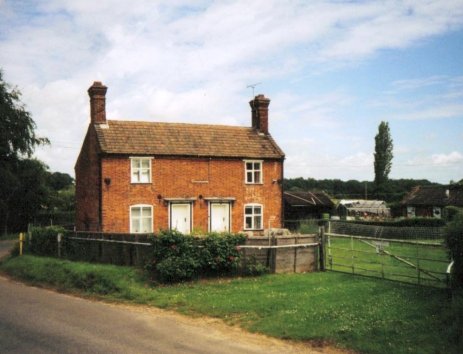 2009 Image thanks to Anthony Smith

Above : House believed to have been the Millers Arms.
Room at left hand side of view was fitted with seating typical of a beerhouse.

The house appears to have ceased trading by 1850, however in 1964 when tenants Morris and Joyce Gould moved in, one room still contained a serving hatch and green painted wooden seating all round the walls. Shelves for glasses also survived.
The seating and shelving were removed at that time but the serving hatch survived to 2009.

No further record yet found.