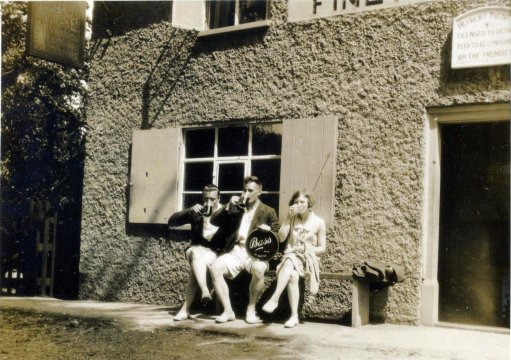 Enjoying a pint of Bass c1925, during the service of Herbert Pigney.

John Balls is listed in 1850 as a grocery dealer.
At the Licensing Sessions, Wednesday 9th February 1910, the licence was referred to the County Licensing Committee and renewed.


Sales in final year of trading : - 37 3/8 barrels of beer.
Closed as being uneconomic.
House still exists - Name visible in stone work.