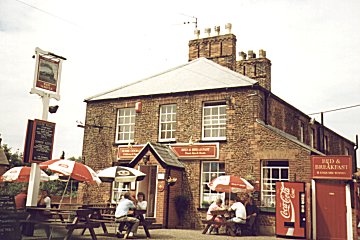 06.07.1996
In the 1842 Heacham census Thomas Collinson, age 63, has Beer Shop as his occupation.
On Wednesday 29th March 1865, beerhouse keeper Rythorne Nourse was accused of setting fire to a stack of barley on the land of Emily Davey. The evidence being purely circumstantial, the charges were dismissed.
(Although not named in the report, the beerhouse was represented on a map produced in court to show its position along with the stack, the coastguard's house and the Great Eastern Railway.)
Alice Sands, daughter of William and Mary Sands was baptised 6th June 1875.
Morgans sale for 1960 were :-
231 barrels of beer
64 spirits
See page 89 of West Norfolk in Old Postcards - first published 1989