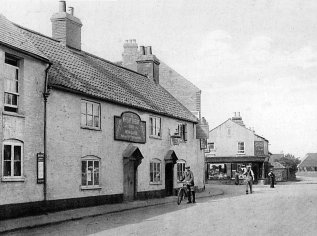 c1935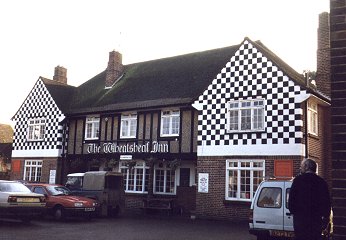 1996
A daring Burglary was reported 5th April 1817.
Cash and Notes to the value of £53 and a Pack containing Prints, Muslins, &c, of about £50 value had been stolen between the hours of eleven o'clock on Saturday night and six o'clock on Sunday morning, 16th March 1817. The Churchwardens and Overseers of Heacham parish offered a Reward of One Hundred Guineas to those who would provide information leading to the conviction of the offenders.
(A second report gave the reward as being a mere One Hundred Pounds)
~
In the 1842 Heacham census William Heley (26) and Catherine Healy, nee Frarey, (31) are given as occupants with Yaxley as the landlord.
The 1843 baptismal record gives the name as Daly, not Heley.
All the Household Furniture, Beds, Glass, China, Earthenware, Dairy Utensils, all the necessary appendages for carrying on the Inn and 11 Strong Pigs, all the property of James Rowe were to be Sold by Auction Monday 4th October 1869, since he was leaving the Inn.
~
Morgans sales for 1960 :-
120 barrels of beer
38 spirits
Closed 2008 and converted to a supermarket.