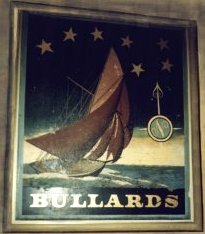 Foe Sale by Auction Saturday, 8th November 1817, p[art of the Estate of Mr. Joseph Underwood, deceased.
A large and commodious Inn or Public-house, with barn, stables, labourers' cottage and extensive outbuildings and 25 Acres of arable and pasture land in parcels adjoining.
Located next common roads north and west and a public drain east.
"In Marshland Smeeth".
Shown on Bryant's 1826 map.
Not found by name in trade directories 1869 - 1937
except as the
PLOUGH
, Tilney St Lawrence, Fen End, in 1872 ?
(Previously within the parish of Walsoken - the parish of Marshland St. James was created in 1922, but it may have been as late as 1935 before this property was transferred.)